WCARGO PRESENTS ECOMMERCE LOGISTIC SOLUTION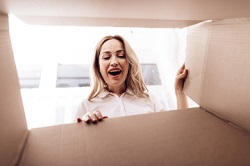 WCARGO is the official representative of Russian Post in all Nordic countries. 
We have developed an exclusive product RUSPOSTEXPRESS for e-commerce to deliver parcels and packets to Russia both to individuals and companies.
Our mission is to deliver packages quickly and reliably to the entire Russian Federation.
Russia is one of the largest markets in the world and you can reach more than 90 million online buyers.
Russian customs legislation allows flexible trading, for example, in the following ways:
 - No product-specific certification is required
 - No international trade agreements are required
 - Purchases free of Russian import duties and VAT up to € 200 and 31 kg per  person per month
 - Deliveries can be made without intermediaries directly to consumers
RUSPOSTEXPRESS IS YOUR SERVICE FOR ECOMMERCE